Aligarh College Of Engineering & Technology (ACET)
Ambitiously well-established in 2001, the Aligarh College of Engineering & Technology (ACET) is now a very famous institute for B.Tech. in diverse engineering disciplines in the State of UP, Northern India, and beyond. Located in Aligarh (Uttar Pradesh), this aligarh college of engineering & technology has been founded by a prestigious Trust named as 'Jawahar Vidyalaya Society' which was formed in the year 1948 by a freedom fighter Late Shri Thakur Shivdan Singh. Duly approved by AICTE (All India Council for Technical Education), this fast-prospering and rather renowned ACET has been properly affiliated to the eminent Dr. A.P.J. Abdul Kalam Technical University, Lucknow. At present, this private engineering institute conducts only B.Tech. courses in seven engineering streams; and undergraduate and postgraduate courses in computer applications and business management. These ace-quality and truly professional programs and courses offered by aligarh college Of engineering & technology are separately described under the lower section.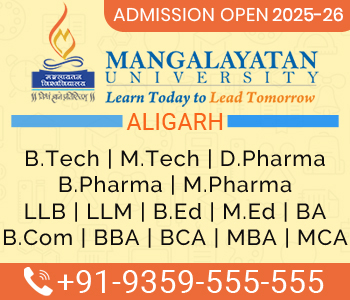 Right from its very inception, ACET put utmost emphasis on imparting ace-quality and rather professional education in various disciplines of engineering, developing industry-ready technocrats and professionals, and equipping them for attaining leadership positions in their respective industries in India or abroad. The teaching faculties (around 150) of this punctilious and innovative engineering institute are selected rather carefully and are regularly made up-to-date by exposing them to the recent and latest technical developments and innovations in the industries concerned. The number of students enrolled every year into the institute is around 1000 relating to the disciplines of engineering, business management, and computer applications.
ACET offers all necessary and lavish amenities, facilities, and resources to the students, in order to provide them the theoretical and practical disciplinary knowledge, professional skills, commensurate placements, and the best possible professional/corporate pastures in future. These are made possible through nurturing modern & affluent infrastructural facilities, superb teaching-learning process, peaceful & constructive academic ambience, necessary personality and professional development activities, and promising industry-institute interactions & relationships. ACET has bolstered training and placement tie-ups with numerous Indian and foreign companies, to produce industry-ready and highly enterprising professionals. Ultimately, ACET seeks to become one of the highly renowned and best engineering institutes in the country.
Courses Offered by Aligarh College Of Engineering & Technology - Admission 2020
At present, this aligarh college of engineering & technology conducts only the following undergraduate and postgraduate programs --- B.Tech., BBA, BCA, MCA, and MBA; with efficient and expert support of the below-mentioned constituent departments
Departments of various Engineering Streams
Department of Applied Science & Humanities
Department of Computer Application
Department of Business Administration
Its BCA and BBA programs are affiliated to Dr. B. R. Ambedkar University, Agra. As far as the engineering disciplines in which ACET conducts B.Tech. courses are concerned, these are the following at present
Civil Engineering
Mechanical Engineering
Electronics & Communication Engineering
Computer Science and Engineering
Electrical & Electronics Engineering
Information Technology
Agricultural Engineering
The resources and facilities available to the students at ACET include the following --- Academic Complex, Central Computing facility, Boys Hostel, Girls Hostel, Gym, Central Library, Sports, Cafeteria, Auditorium, Medical/Hospital facilities, Wi-Fi, IT Infrastructure, Transport facility, Laboratories, Alumni Associations, Guest Room, Banks Facilities, Training & Placement Department, Language Lab, etc.
Recognitions/ Approvals and Memberships/ Certificates
The highly-qualitative and professional courses of ACET are dully approved by the AICTE, New Delhi. Again, the Training and Placement Department/Cell of this well-connected and innovative institute is rather proactive, efficient, and responsible. The creativity and success of this T & P Cell are evident from its numerous alumni who occupy high to top positions in many big and famous Indian and foreign companies. To meet above-noted objectives, ACET has established supportive training and placement tie-ups with numerous Indian and foreign companies, which include the following
LG Electronics, Moser-baer, IIHT Ltd, Motorola, UTL Technologies, S-cube Ltd, Punj Lloyd Ltd., BHEL, Delhi Metro Rail Corporation, Maruti Udyog Ltd., L&T, Havells, DRDO, CSIO, Ericsson, Siemens, Reliance Group, HCL, Samsung, Nexgen, Heinz, Oasis Electronics, Convergys, JSP Constructions, Earth Infrastructures, Royal Soft Lab Pvt. Ltd, Kodak Electronics, etc.

Contact Details of Aligarh College Of Engineering & Technology
Detailed information about this ACET, its employment-oriented and prolific courses, or about the admission open in aligarh college of engineering & technology, may briskly be obtained just through contacting the institute using any of the following means/links
Campus Address:
Aligarh College of Engineering and Technology,
3 K.M. from Sasni Gate on Mathura Road, Aligarh - 202001,
Uttar Pradesh, India
Website: www(Dot)acetup(dot)org