Welcome to Annamalai University
Annamalai University is a Community University located in Annamalai Nagar, Chidambaram, Tamil Nadu, India. The university deals courses of advanced instruction in the arts and sciences. The university also delivers nearby 380 courses under distance mode. The Board of directors of Distance Education (DDE) of Annamalai University purposes at contribution of training to those people who are incapable to join the campus but who wish to read.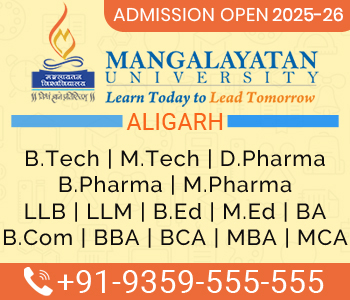 Annamalai University can be said to be indebted for its existence to the patronage of Dr. Rajah Sir Annamalai Chettiar. In 1920, he created Sri Meenakshi College at the temple town of Chidambaram. In 1928, the Annamalai University Act was approved by the Madras State (government) with Sri Meenakshi College making the core of this unitary and residential university. The base of this university of advanced learning came to be called Annamalai Nagar afterwards its founder.
Dr.Rajah Sir Annamalai Chettiar provided to the Madras State (government) the amount of Rs.20 lakhs and 1,500 acres (6.1 km2) of land adjacent to the buildings, hostels, library and outdoor play area of Sri Meenakshi College, thus flagging the way for beginning the university by the Madras Presidency in 1929. The founder was respected by the Government with the Pro-Chancellorship of the university. He held the Pro-Chancellorship for two decades. It has also its branches in Canada, Toronto too.
Annamalai University Courses Offered
The various courses offered in this esteemed university includes:
Faculty of Arts
English
History
Political Science
Economics
Sociology
Commerce
Population Studies
Business Administration
Library and Information Science
Philosophy
Centre for Rural Development
Faculty of Science
Mathematics
Statistics
Physics
Chemistry
Botany
Zoology
Marine Biology
Earth Sciences
Bio Chemistry and Bio Technology
Faculty of Indian Languages
Tamil Studies and Research
Sanskrit
Hindi
Linguistics
Faculty of Engineering and Technology
Civil Engineering
Structural Engineering
Mechanical Engineering
Manufacturing Engineering
Electrical Engineering
Instrumentation Engineering
Chemical Engineering
Computer Science and Engineering
Pharmacy
Faculty of Education
Education
Psychology
Physical Education
Adult Continuing Education and Extension Services
Faculty of Fine Arts
Faculty of Agriculture
Agronomy
Entomology
Micro Biology
Agricultural Botany
Agricultural Economics
Agricultural Extension
Faculty of Marine Sciences
Faculty of Medicine
Medical Education
Nursingy
Faculty of Dentistry
The University has 48 subdivisions of more than 2,500 educating staff. It has the record for most undergraduates educated through the post-office method.

Annamalai University Campus and Locations
The campus, along with the colleges, hostels and playgrounds, covers an area of about one thousand acres (4.5 km).
In 2005, Annamalai University released a small university grounds in Toronto, Canada for educating Indian fine arts. Other foreign centers include the Al Mihad Institute, Dubai and the Al Hilal Education Centre, Sharjah in the United Arab Emirates and also the Al Noor Education Centre in Muscat, Oman.