Assam Don Bosco University
The main campus is to be located at Guwahati in an area of spread over 270 acres of undulating hills, off NH 37midst of the serene Tapesia Gardens and is one with state-of-the-art exceptional planning and architecture blending with the natural beauty of the place. Assam Don Bosco University facilities are excellent in nature with an entire Wi-fi enabled e-campus, ergonomically designed classrooms, State-of-the-art laboratories and central library, a basket of e-databases and functionally efficient administrative blocks.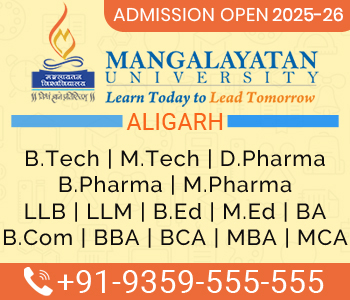 Other facilities provided at the campus are Canteens, cafeterias and a departmental store, Gymnasium, auditoriums, conference halls, amphitheatre, Recreational facilities, sports and athletic facilities and Post office, bank and business complex. Hostels for men and women have been provided for with comfortable rooms and in a friendly and homely environment. Don Bosco University was planned under the flagship of the Salesians of Don Bosco (SDB) and executed by Don Bosco Society, Azara, and Guwahati. Currently, Salesians are working in 132 countries dedicated to over nine million young people worldwide.
They have also been recognized by Government of India as the single largest provider of technical education in India. The university offers a unique Pedagogical Style with a distinguishing educational philosophy and method of Don Bosco: tilt towards the young people from the lower strata of society to prepare them to be eventually inducted into the professional system of the society. Assam Don Bosco University faculties is dedicated lot focusing on the all round development of the students.
Assam Don Bosco University Courses Offered
The Assam Don Bosco University currently conducts a Graduate Programme in engineering which further advances into the B.Tech. Degree, Post Graduate Programmes in Computer and later the MCA degree and in Business Administration leading to the MBA degree. The university also plans to introduce several other courses, both post graduate and graduate in Engineering (M. Tech.), Social Work (MSW), B.Sc. (Animation.
In the area of research emphasis has been placed on Technology, Service and Social sectors. The Technology sectors include information and related fields, biotechnology and related fields. The Service Sectors cover paramedical, psychology, counseling, nursing, pharmacy, teacher education, social work management, media, arts, rural development and related fields. The Social sector has religion and culture, ethics, governance and tribal studies and other related fields. Distance Education to cater to the educational needs in the remote areas also has been developed.

Assam Don Bosco University Admission
The admissions for various programmes such as PG Programmes of MBA, MCA, M Tech and similar UG Programmes are based on entrance exams and interviews. Assam Don Bosco University admission form dates are posted on the university website much in advance. Certain quota is reserved for the tribal and sponsorship and scholarships are available for the economically backward students. Assam Don Bosco University exams are held periodically and the assessment is done on various fronts of the students performance. Assam Don Bosco University results are calculated on the basis of the performance in the internal exams and external exams, including projects and practical. The University is attracting students from all over India due to the quality education imparted here.