Welcome to BHU - Banaras Hindu University
BHU or Banaras Hindu University is a public university located in the holy city of India, Varanasi. It is one of the prominent cities of India. Asia's largest residential university, it offers education to over 12,000 students. These students stay on campus. In 1916, under the Parliamentary legislation 'B.H.U. Act 1915', BHU was founded by Pandit Madan Mohan Malviya.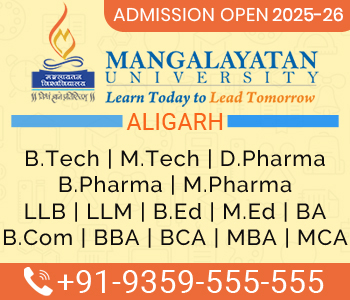 It has 140 teaching departments and more than 55 hostels for boys and girls. The total enrollment in the university stands at just over 15000, including students from all over India and abroad.
BHU Courses Offered
A wide variety of certificate, diploma, graduate, post graduate and many more courses are available here. Some of them are Bachelor of Ayurvedic Medicine and Surgery (BAMS), Bachelor of Medicine and Bachelor of Surgery (MBBS), Bachelor of Dental Surgery (BDS), Bachelor of Pharmacy (BPharm), Bachelor of Arts (BA)(Honors) - Arts, Social Sciences, Bachelor of Commerce (BCom)(Honors) - Commerce, Bachelor of Education (BEd), Bachelor of Fine Arts (BFA), Bachelor of Music (BMus) - Dance, Instrumental, Vocal, Bachelor of Physical Education (BPEd), Bachelor of Science Agriculture BSc(Ag) - Agriculture, Bachelor of Science (BSc)(Honors) - Bio. Group, Bachelor of Science (BSc)(Honors) - Maths Group, Bachelor of Law (LLB), Shastri (Honors), Bachelor of Computer Science (BSc)(Hons), Bachelor of Journalism and Mass Communication (BJMC), Bachelor of Library and Information Sciences (BLISc), Bachelor of Physical Education (BPEd) and many more.
Similarly post graduate courses offered by the university are Postgraduate Diploma in Dialysis Therapy (PGDDTh), Postgraduate Diploma in Conflict Management & Development (PGDCMD), Postgraduate Diploma in History of Arts (PGDHA), Postgraduate Diploma in Japanese Studies (PGDJS), Postgraduate Diploma in Medical Laboratory Technology (PGDMLT), Postgraduate Diploma in Panch Karma Therapy (PGDPKT), Postgraduate Diploma in Vikiran Avum Chhaya Vigyan (PGDVACV) and many more.
Admission forms of Banaras Hindu University are available online. Students can also obtain prospectus from the university in which information related to date of form submission, date of entrance exams, documents to be attached, syllabi, start of course, duration, eligibility criteria, etc are available. Distance education center of Banaras Hindu University offers a wide range of courses to students who are unable to join regular courses.
BHU Campus and Location
Banaras Hindu University is located just 9 kms away from the Varanasi Station near Lanka. The place has gained the prominence as a center for education in Indian art, culture, music and philosophy. Sanskrit is also taught here.
The campus was built on land donated by the Kashi Naresh and is spread over 1350 acres (5.5 km). The Rajiv Gandhi South Campus is at Barkatcha near the city of Mirzapur besides main campus. It is located about 80 kilometers from Banaras.

The University offers hostel facilities to outstation students. There are about 55 hostels. Scholars from all over India come to this esteemed center of education for education matching global standards. The University has committed to offer excellent education to its students thereby offering them a wonderful opportunity to excel in their chosen field. This way student can build their career according to the global economic scenario.