Welcome to Bangalore University
Bangalore University is one of the oldest universities of India. It is a public university located in the capital of Karnataka state, Bangalore. The university was established in the year 1886. Under the Guidelines of the University Grants Commission (UGC), the university has been made a part of The Association of Indian Universities (AIU) and is also close to the status of "Potential for Excellence". This status is actually reserved for India's top 10 universities.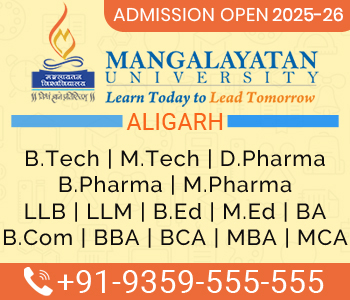 Through Memorandum of Association, the University is engaged in research work with several foreign and local universities, institutions and organizations. Bangalore University faculty members are famous for their experience and way of imparting knowledge to the students. More than 85% faculty members have Ph D's in their area of specialization. They are also giving guidance to other scholars pursuing research.
The esteemed faculty of Bangalore University has so far published more than 150 scholarly books in the past five years. For the betterment of the students, the University also holds research symposia, workshops, seminars of national and international level. Bangalore University offers accommodation facilities to their students through hostel facilities. In all there are three hostels on the City Campus and seven hostels on the J.B. Campus. At Kolar and Tumkur, there are two boy's hostels and one girl's hostel is located in Kolar. Student prefects manage hostel canteens.
Bangalore University Courses Offered
The university has developed 5 years integrated Masters Courses in science, arts, business and social science. A wide range of courses are offered by Bangalore University. There is a wonderful opportunity to gain degrees like Ph D, M.Phil, Postgraduate courses, Undergraduate courses and various certificate and diploma courses. The post graduate courses that are offered by the university are LL.B, M.A. Economics, Environmental Studies, Geography, Hindi, Linguistic, Botany, Computer Science, Political Science, Mathematics, Operational Research, Psychology, Philosophy, M.C.A, Music, Anthropology, Food and Nutrition and many more courses.
A range of graduate courses offered by Bangalore University graduate are in wide areas such as Applied Psychology, History, Political Science, Economics, Geography, Hindi, Botany, Computer Science, Mathematics, Psychology, Philosophy, English, Home Science, French, German, B.Ed, B.Com, B.Ed Special Education, Social Work and many more subjects. Diplomas are offered by Bangalore University in Foreign Language Education, International Business Management, German Language, Applied Nutrition and Dietetics, Community based Rehabilitation of persons with disabilities, etc. The syllabi of all these courses are available online also.
Bangalore University Campus and Location
There are two campuses through which the university operates- The Central College Campus and the Jnana Bharathi Campus. University invites applications for a wide range of courses. Last date of submitting applications duly filled is mentioned on the form as well as online. Relevant documents are attached with the form. Similarly, Bangalore University results are also posted online.

Bangalore University prospectus is available in the office and it includes all relevant information regarding the courses and Bangalore University syllabi. The fee structure of the courses is also mentioned or can be found out online. Bangalore University also offers distance education & Correspondence Courses at its campus is located at Dr Ambedkar Veedhi, Bangalore. The University is doing a great service to the society by offering class apart education to the students studying here.