Delhi University
One of the premier universities in India, Delhi University offers a high standard of education and faculties with best academic skills. Scholars from all over India come to this esteemed center of education for education matching global standards. The University has committed to offer excellent education to its students thereby offering them a wonderful opportunity to excel in their chosen field. A variety of conferences and workshops are organized by the university for the benefit of their students.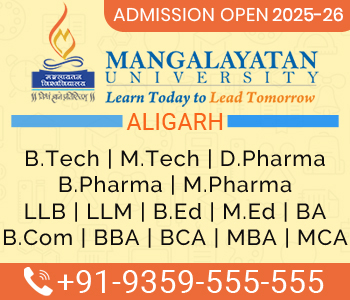 Delhi University Courses Offered
Delhi University courses offers an opportunity to gain Ph D, M.Phil, Postgraduate courses, Undergraduate courses and various certificate and diploma courses. The university also offers a wide range of post graduate courses like LL.B, M.A. Arabic, M.A. Buddhist Studies, Economics, Environmental Studies, Geography, Hindi, Linguistic, Persian, Botany, Computer Science, Political Science, Punjabi, Mathematics, Operational Research, Psychology, Philosophy, Sanskrit, Urdu, M.C.A, M.H.R.O.D, Music, Anthropology, Food and Nutrition and many more courses.
Similarly Delhi University graduate courses are also available in wide areas such as Applied Psychology, History, Political Science, Economics, Geography, Hindi, Botany, Computer Science, Punjabi, Mathematics, Psychology, Philosophy, Sanskrit, Urdu, Arabic, English, Home Science, Bengali, French, German, B.Ed, B.Com, B.Ed Special Education, Social Work and many more subjects.
Delhi University also offers Diplomas in D.A, D.G.A, D.M.R.D, Foreign Language Education, German Language, Italian, Pharmacy, Punjabi, Sanskrit, Tibetan Language, Dietetics and Public Health Nutrition, Book Pub., Linguistics, Tourism, Paliography, Tally Accounting, D.C.H, D.L.O, French Language, Modern Arabic, Nanotechnology, Russian language, Siberian Language, International Marketing, Polish, Persian, etc. The syllabi of all these courses are available online also.
Delhi University Campus and Location
Delhi University results are posted on their website as well from where students can know about various notifications regarding their results. The results are announced separately for North and South Campus. Admissions forms of Delhi University are available online also. The schedule of admissions and availability of forms is posted online which helps the students to know when the admission procedure will start. Once admission forms have been filled up, the students need to wait for the cut off lists for the admissions. Admission Tests results are also posted online. Delhi University also publishes brochures that offer all information related to admissions.
Delhi University offers a wide range of correspondence courses. This school of open learning offers a variety of graduate, postgraduate, diploma and certificate courses in variety of subjects. Well prepared printed material is provided to the students that are written by subject experts. Enrolled students get these printed materials by mail. Personal Contact Programme is also organized by the university as a supplement to these printed materials. Experienced faculty members impart quality education to the students to help them in their courses. A little bit of academic interaction goes way in helping student pursuing correspondence courses.

The fee structure of Delhi University is subject to change and the information related to the same is offered online. The fee structure is updated as soon as the changes take place. Delhi University also offers hostel facilities to students coming from outside Delhi. All basic facilities and amenities are offered in these hostels. Delhi University Prospectus holds all information about the University activities and courses that are available in this esteemed institution.