Welcome to ICFAI University
The full form of ICFAI is Institute of Chartered Financial Analysts of India. The ICFAI Universities established at Tripura and Dehradun, in the year 1956, has been given approval under 1956, UGC Act's Sec 2(f), by the UGC. The degree awards to students of the State Nagaland, Meghalaya, Jharkhand and Sikkim is being given by the UGC under 1956, UGC Act's Sec.22.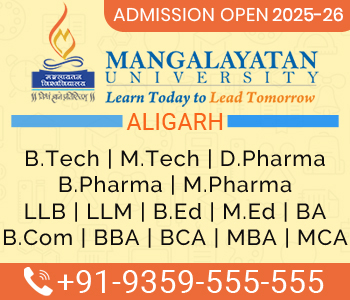 ICFAI University's main aim is to create as well as disseminate skills and knowledge in frontier and core areas with the help of innovative and modern educational courses, research, publishing and consulting & to develop a new professional's cadre with competence at high-level and deep commitment and ethics sense to professional-conduct's code.
ICFAI University Campus and Location
The campus of ICFAI university of Dehradun is full of greenery and covers almost 10 ha (25 acres) at the Selaqui, which is situated near the city Dehradun. The area which is constructed covers 2.5 lakhs2 feet / 232,000 m2. There are different buildings serving different facilities. The facilities provided in the campus include workshops, faculty-rooms, academic regions, auditorium, and computer-laboratory having latest facility of computing, library with all facility and seminar auditorium.
ICFAI campus along with above also caters facilities of Wi-Fi and latest aids of teaching. There is hostel facility also which can accommodate around three thousand students. The library contains every sort of books like reference books, international and Indian books as well as magazines. Along with this it also contains industry-reports, directories & statistical-compilations which provide concise and timely info for the project assignment.
DICFAI University Courses
ICFAI University confers degrees to the students at various levels i.e. Doctoral, Master's & Bachelor's level. However, the ultimate conferring of ICFAI University is being regulated through various regulations of University. The University offers courses primarily in the field of management, law, technology and science. It also caters courses related to academy also, such as M. Ed. and B. Ed. Some of the courses offered by the ICFAI University are mentioned here below along with the duration of the course:
B. Tech - Course if of full-time and it takes 4 years.
B. Sc. - Course if of full-time and it takes 3 years.
B.B.A. - Course if of full-time and it takes 3 years.
MCA - Course if of full-time and it takes 3 years.
MBA - Course if of full-time and it takes 2 years.
Law - Course if of full-time and it takes 3 years for LLB & five years for integrated degree course of law.
B. Ed. - Course if of full-time and it takes 1 year.

The university also offers flexible and distant learning courses such as MS, Executive- MBA, PG -Diploma & many other diploma programs. Facility for registering online is also catered to the students. He can get to know about entire minute things related to the university by browsing. Each and every acquaintance relating to fee structure, admissions, procedures to follow, duration of the particular course, etc. flashes on the site of ICFAI University. Placements are also done.