Welcome to Lovely Professional University
Lovely Professional University was established by the Punjab Government's State Legislature, in 2001, through the Act number 25 of 2005 & was notified through the notification number 38-Leg/2005 on 26/12/2005. It was initiated with a motto i.e. for preparing students so that they can meet tough challenges & become an outstanding man. It comes in that university's list which UGC maintained under the Secion-2(f) of UGC-Act, 1956. University is having students around 25,000 belonging to sixteen countries and twenty-six states.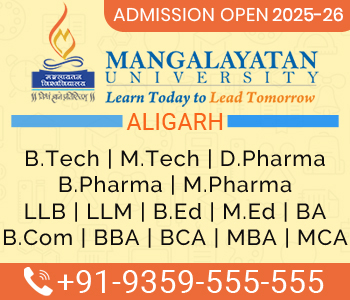 Lovely Professional University is having outstanding records of placement. Its students i.e. around 5000 got their placement in the most reputed and renowned companies. The companies are Infosys, TCS, Stayam, IBM, Wipro, RBS, Axis Bank, Naukri.com, ICICI Bank, Tech Mahindra, Bank of America and ITC.
Lovely Professional University Campus and Location
Lovely Professional University is established on NH-1's green region, at Jalandar city's entrance, and the area occupied by it is 600 acres. There in the campus strict rules and decisions are maintained. Not a single student is permitted to move outside the premises without permission, that to in written, from their guardians. There is uniform system in the university. There in the campus apart from residence facility, there are hostels build for both boys & girls.
The hostel has both AC & non-AC rooms whose fees are different. Other facilities provided by the university are transportation, canteen, banks, library, loan-facility, medical facility, sports-facility, bookshop and gymnasium.
Lovely Professional University Courses Offered
Various courses are catered by LPU like Diploma Courses, Undergraduate-Degree Courses, Postgraduate-Degree Courses, and Courses in Research-degree and Doctorate-Degree in their respective disciplines. Up to 150 courses are provided in various disciplines such as Management, Social-sciences, Engineering, Library-science, Botany, Languages, Zoology, Dietetics and Nutrition, Agriculture, Economics/Commerce, Hospitality, Hotel-Management and Airline-Tourism.
Some more subjects are Film-Production and Journalism, Multimedia, Fashion-Technology, Engineering, Fine / Performing-Arts, Chemistry, Mathematics, Physics, Physiotherapy, Paramedical-Sciences, Interior-designing, Architecture, Management, Education, Foreign-Languages, Physical Education, Biotechnology, IT, Microbiology etc. With the international institutes, Lovely Professional Universities made a tie for similitude programs & international course?s exposure.
LPU also offers university courses at an affordable rate through distance learning programs. If a student wants to have an info regarding admissions forms, courses, examinations, vacations, then all these he can derive from the site of the university. Lovely Professional University is having the best faculty for teaching its students.

The faculty member comprises of teachers who are from top-renowned institutes such as IIITMs, IIITs & IITs as well as from high standards scholars. The fee structure is subject to change. It can be changed without any prior information but the updates will be updated automatically as soon as the change is exercised. A student if wants to know in detail about the university then he can see all those in the prospectus or online. He can get the prospectus form the university office. In the prospectus every detail regarding admission, last date of submission of form, course structure, fee structure, duration of course is mentioned. A student can get to know about the last date of submitting admission form from net, so that he can take admission in the university.