Welcome to Madras University
A prominent university in South India, the University of Madras is located in Chennai, Tamil Nadu. Modeled on the lines of University of London, the University of Madras is one of the three oldest universities in India. This university was set up by an act passed by Legislative Council of India on 5 September 1857. It is regulated by UGC or University Grants Commission.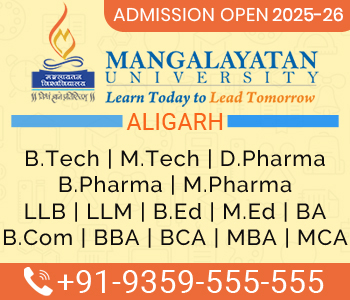 Engineering courses run in University of Madras were shifted to Anna University in 2004. Colleges were provided affiliation by the university. Besides teaching, various departments of the university offer an opportunity to carry out research. Apart from various centers of excellence, the University also offers nearly 43 external research institutes. A Five Star Status has been conferred upon the University by the National Assessment and Accreditation Council. UGC now calls it a "University with Potential for Excellence".
Madras University Courses Offered
Madras University courses offers an opportunity to gain Ph D, M.Phil, Postgraduate courses, Undergraduate courses and various certificate and diploma courses. Ph D and research programs offered by the University are Masters of Philosophy, Ancient History and Archaeology, Anthropology, Applied Geology, Applied Sanskrit, Arabic, Botany, Christian Studies, Communication, Computational Linguistics, Computer Science, Defense and Strategic Studies (Part-Time), Development Economics, Economics, Education, Endocrinology, English, Environmental Toxicology, French, Genetics, Geology, Hindi, Historical Studies, Indian Music (Part-Time), Inorganic Chemistry, International Relations and Area Studies, Kannada, Malayalam, Mathematics, Nuclear Physics, Organic Chemistry, Philosophy, Physical Chemistry, Professional Psychology, Public Administration, Public Affairs, Sanskrit, and many more courses.
Similarly Post Graduate courses offered by the university are Masters are Ancient History and Archaeology, Anthropology, Applied Linguistics, Applied Sanskrit, Arabic, Bharathanatyam, Communication, Continuing Education Management, Corporate Sociology, Criminology and Criminal Justice, Defence and Strategic Studies, English, Econometrics, Economics, Folk Music, French-Translation, French, Hindi, Historical Studies, Indian Music, Indian Philosophy, Intellectual Property Rights, Kannada, Malayalam, Political Science, Public Affairs, Public Management, Sanskrit, Sociology, Tamil Literature and Culture, Tamil Studies, Telugu, Urdu, Master of Business Administration (MBA), Master of Computer Applications (MCA), International Business, Trade and Services, Master of Education (MEd) - General, and many more.
There is a wide range of certificate, diploma and graduate level courses also offered by the university. In the beginning of the session Admission forms are offered by the University of Madras in the university office. The date of submission, entrance tests, declaration of results, etc are mentioned in the form. There are several documents that need to be submitted at the time of form submission. University of Madras also offers distance education to students who are unable to attend regular classes in the university. Fee structure of regular courses and distance education courses in university are mentioned in the University of Madras prospectus.

Madras University Campus and Location
The University of Madras has four campuses. They are located in Marina, Taramani, Chepauk and Guindy. University of Madras is located in Centeneary Building, Chepauk. Since last 153 years, Madras University is offering quality education to the students coming here from all parts of the country. Madras University offers a high standard of education and faculties with best academic skills. Scholars from all over India come to this esteemed center of education for education matching global standards. A variety of conferences and workshops are organized by the university for the benefit of their students. University also offers hostel facilities to students coming from outside Madras.