Welcome to Mahatma Gandhi University
Established in the year 1983, Mahatma Gandhi University was inaugurated in the year 1983 on 26th October. This university was granted recognition fully by University Grants Commission. The University is considered as the member of Indian Universities Association as well as Commonwealth Universities. It has its headquarters at the Priyadarshini Hills which is 12 kilometers far from the town Kottayam.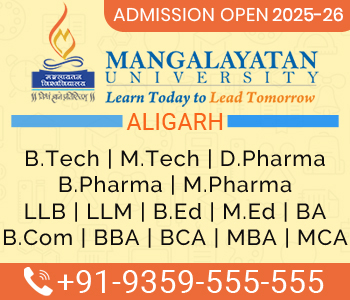 The University comprises of 25 research and teaching departments, 11 Teaching Education Colleges, 3 centers for studying, 5 centers for giving information & 49 centers of the Academy outside the Campus. The University is affiliated with total one hundred and eight colleges. The library of the University is considered to be the 1st one in country which is automated fully as U.G.C. stipulated.
Mahatma Gandhi University Courses Offered
Mahatma Gandhi University offers various types of degree courses. It provides both Bachelor's and Master's degree level courses. It also offers distance learning courses in all fields which it offers for regular students.
Undergraduate courses: the undergraduate courses offered are as follows:
Bachelor of Fashion-Technology - BFT
BBA
BA in Sociology
BCA
BBM
B. Li. Sc.
B. Com in Computer
B. Sc. In Computer Science
B. Com in Tourism and Travel
Bachelor of Tourism-Studies - BTS
Post-graduation Courses: The post graduation courses offered by the Mahatma Gandhi University are as follows:
LLM
MA in Multimedia
MA in English Literature and Language
MA in Sociology
MCA
MBA
M. Com
M. Sc. in Mathematics
M. Sc. in IT
Ma in English
MA in Economics
M. Sc. in Bio-Chemistry
The application forms are available through Internet as well as from the university campus. If the form is not filled completely then it may be rejected and if fees is not paid even after the mentioned due date then also the form is subject to rejection. For late fees a penalty has to be given of Rs. 50. Prospectus is also available online and one can get entire information about the university from the prospectus. The fee structure can change without any prior information and as soon it changes updates are given to the students. Examination dates are also mentioned in the prospectus. If a student wants to cater information regarding the University then he can visit the site - www.mgu.ac.in

Mahatma Gandhi University Location and Campus
Mahatma Gandhi University is located in many regions all over the India. It is in Kerala, Meghalaya, Kochi, Wardha etc. It is an Open University. It has its headquarters at the Priyadarshini Hills which is 12 kilometers far from the town Kottayam. It provides various facilities to its students. Some of the facilities are mentioned below:
Hostels for both boys as well as girls.
Sports facility
Library facility with varied range of collection of books
Health centers which renders 24/7 service.
Facility for Sports for refreshing the students
It renders training facility
Gives best opportunity for placements