Welcome to Manav Bharti University
Manav Bharti University was established under H.P. Private University Act, in the year 2009. A Charitable Trust known as Manav Bharti owns this university. It was established with one primary motto, i.e. to disseminate and advance the knowledge & maintain learning of highest grade through research, teaching and extension of the educational courses. The founder of the Trust was Dr. Raj Kumar-Rana. Recognized by Government, Manav Bharti University confers degrees according to Section 22(1) and 2f of 1956 UGC Act.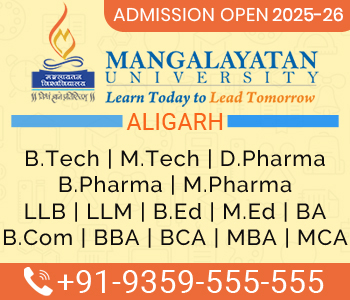 Campus and Location of Manav Bharti University
The university has been situated on the road Kumarhatti Sultanpur in Solan(H.P) district which is, from NH-22, 6 kilometers away, at about 35 kilometers away from the railway-station of Kalka & 65 kilometers from the city Chandigarh.
The campus of the university is located in a peaceful environment providing various facilities like hostel, different academic blocks, sports, medical, library, bank, food etc. There are bid blocks for academy which comprises of classrooms furnished fully with the latest technology equipments. The academic block has classrooms, seminar-halls having systems for amplifying sound, lecture-halls. There are total 4 big blocks which comprises of 6 stories and each are still being constructed for rendering better services.
The library is constructed with having lot of space and illuminated and ventilated well for the purpose of reading with about 20,000 titles referring to numerous subjects. Both Journals of national & international are subscribed by the Manav Bharti University. There are about 50 computers in the library with 24/7 internet facility. The hostel facility is available for both girls and boys. Water-heaters, purifiers and coolers are catered in the hostels. There is also a facility of viewing TV and playing indoor games. The environment is free of pollution.
The University has send a proposal for a Nationalized Bank's branch & 24/7 ATM facility within its premises and it will soon be materialized as Bank's Governing Board is considering it. The University also provides facilities for outdoor games and has many playgrounds for basket ball, court for lawn tennis and volley ball etc. in near future playground will also be constructed for playing football and hockey.
Manav Bharti University Courses Offered
The university offers various courses for Bachelor's, Master's & Doctoral degrees. It also provides facility for distance learning courses as well as diploma courses. The graduation courses offered by it are BCA, B.A.P, B.Sc. in Yoga and Naturopathy, B.P.T., Bachelor in Catering-management and Hotel-Management, Bachelor in Fire-Safety-Management, Bachelor in Pharmacy, B. Tech.

The post graduation courses offered are MCA, M. Tech., MBA, M.sc in Computer-Science, M. Com, M.P.T Neuro / Ortho. And the diploma courses which the university provides are P.G.D.B.M.M., Diploma in Accounts and Hardware-Networking, PGDCA, DMLT, DOTT, DMRT etc. If a student wants to know more about the fee structure, examination date, availability of admission form etc. then he must visit the site of Manav Bharti University, i.e. www.manavbhartiuniversity.edu.in While browsing this site he can get full information and get answers to all his queries. If any changes are made then updates are done immediately to avoid any confusion.