Welcome to Mumbai University
University of Mumbai is one of the oldest universities of India. Established in 1857, this university was set after "Wood's Education Dispatch". It is known to be one of the three oldest universities. Since the name of this amazing city changed from Bombay to Mumbai, the name of the university also changed from "University of Bombay" to "University of Mumbai". This change of name was carried out vide notification issued by the government of Maharashtra and on 4th September, 1996, it was published in the Government Gazette.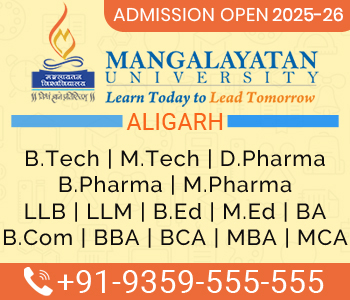 A high level of education matching global standards is offered by Mumbai University. Mumbai University faculties are well qualified and experts in their specialized fields thereby offering best academic skills to their students. Students from across the country as well as foreign countries come here looking to gain best education in the corridors of this esteemed university.
The aim and objective of this university is to offer excellent education to its students and the faculties are committed to make this happen and their students excel in their chosen field. For attaining all round development of its students, the university organizes a variety of programmes like conferences and workshops so that students know about new developments in their fields.
Mumbai University Courses Offered
Mumbai University courses offers an opportunity to gain Ph D, M.Phil, Postgraduate courses, Undergraduate courses and various certificate and diploma courses. The university also offers a wide range of post graduate courses like LL.B, M.A. Arabic, M.A. Buddhist Studies, Economics, Environmental Studies, Geography, Hindi, Linguistic, Persian, Botany, Computer Science, Political Science, Punjabi, Mathematics, Operational Research, Psychology, Philosophy, Sanskrit, Urdu, M.C.A, M.H.R.O.D, Music, Anthropology, Food and Nutrition and many more courses.
Similarly Mumbai University graduate courses are also available in wide areas such as Bachelor of Arts(BA), Bachelor of Education, B Ed (Physical Education), B Ed (Mentally Retarded), B Ed (Hearing Impaired) and many more. Diplomas are also offered by Mumbai University in Foreign Language Education, German Language, Italian, Punjabi, Sanskrit, Dietetics and Public Health Nutrition, Book Pub., Linguistics, Tourism, Paleography, French Language, Modern Arabic, Nanotechnology, International Marketing, etc. The syllabi of all these courses are available online also. One can obtain Mumbai University admission forms in person from university office. The last date of receipt of the admission forms is also mentioned so that students can submit duly filled admission forms on time.
Mumbai University Campus and Location
The Mumbai University is located in Kalina, Santacruz. The campus is vast and many buildings are located to offer a wide variety of courses to the students. The Mumbai University announces its results on its official website www.mu.ac.in. The students who are removed from space or time form the teaching institution are offered a way to enhance their knowledge which can be done through the distance learning Institute of Mumbai University. The Directorate of Correspondence Courses in the year 1972.

Mumbai University also offers hostel facilities to students coming from outside Mumbai. One of the hostels is located at Churchgate and another in Vidyanagari campus. Basic facilities are provided to the students. Mumbai University fee structure is available online also and it is subject to change. In case of any change the same is updated on website. A wide variety of information related to Mumbai University is available in its prospectus. It includes information regarding the courses offered, schedule of course, admission process, and many other significant information.