Welcome to Nims University
NIMS University has been steered through the world famous scientist named Dr. Balvir Tomar. NINS University Act, 2008 was the source through which NIMS University got its existence. The Government of Rajasthan enacted the Act. The NIMS University has been established in Jaipur city.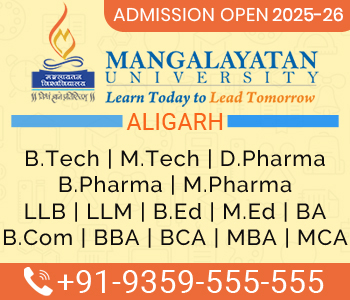 NIMS University Courses Offered
NIMS University offers various courses. It also offers its students scholarships & excellent opportunities for placement. One can take admission after giving an entrance exam which the university conducts. Some education fields which NIMS University covers are journalism, library-science, mass media, nursing, commerce, physical-education, pharmaceutical-sciences, aviation, tourism, hotel management, computer-sciences, applied arts, engineering and many more. It offers undergraduate, postgraduate, doctoral, diploma as well as distance learning courses degree.
List of courses offered are mentioned below:
Medicine
MBBS
MS and MD in various fields like Anatomy, Biochemistry, Physiology, Pathology, Micro-biology, ENT etc.
M. Sc. in Anatomy, Biochemistry, Physiology, Pathology, Micro-biology, Immunology etc.
Ph.D
MBA in Hospital-Administration or Management.
Master of Business Administration in Hospital Management/Hospital Administration
Dentistry
BDS - bachelor-of-Dental Surgery
Dental-Operating-Room-Assistant degree course
Planning and Architecture
Advanced-Engineering
Ph.D
Master-of Technology
Engineering
Ph.D
Engineering & Computer-science
Communication and Electronics Engineering
IT
Electrical-Engineering
Civil-Engineering etc
M. Tech
B. Tech
Diploma in computer-science, IT, Electrical-Engineering, Mechanical-Engineering, Civil-Engineering etc.
Distance education courses offered are as follows:
Applied sciences
Law
Management
Computer Sciences
Para Medical
Library Sciences
It offers degree courses in law, applied arts, social-sciences and humanities, nursing, pharmaceutical-sciences; paramedical-technology, mass-communication & journalism etc. a student can get all the information in detail by visiting the site of NIMS University which is as follows: All the information relating to the university can be catered from this site. It gives a detailed knowledge regarding the fee structure, availability of admission as well as examination form, how to apply for distance learning degree courses, semesters etc.

NIMS University Location and Campus
NIMS University is located in the city Jaipur, Rajasthan. It provides many facilities to the students and also provides a healthy environment. The services provided by the University are as follows:
Hostel facility - Hostels are built for both boys and girls.
Dining Hall - This hall is very big and comprises of water filter cooler and best food.
Rooms having modern technology.
Clubs for students - Different types of sports, quizzes, debates and various other competitions.
Open-Gardens for jogging.
Other facilities are cultural-events, festivals and functions, ATM facility for 24 hours, medical facility, first-aid and ambulance, training and placement-cell, hospitals having multiple facility, auditorium with modern equipments with 1000 seats, post office, bus stop, industrial visits and tours, restaurant and cafeteria, grocery retail shop, departmental-store, electronics and mobile shop, shakes and juice corner, facility for transportation, reading and library rooms, labs having hi-technology equipments, Wi-Fi Internet and Campus, stationery store, spa and gym facility, health-clubs, electricity facility for 24 hours, security-guards for 24 hours etc.