Welcome to Periyar University
Situated on the Bangalore National Highway on the outskirts of Salem, one of the most recognized universities in India, popularly known as Periyar University. The name of the university has been laid on the name of social reformer Thanthai Periyar. Periyar University has been recognized with national accreditation council, popularly known as (NAAC) Certifications. It has honorably appreciated by international educational departments and organizations and universitys mission is to promote the quality education across the country.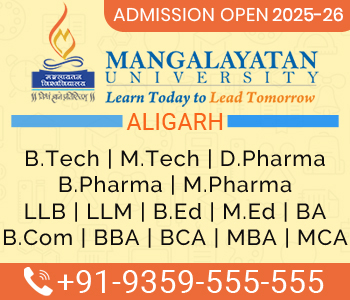 Periyar University Courses / Educational Streams
Periyar University is the most reputed university in India, that offers a wide variety of courses in various streams through various departments of the university and choice based credit system. It offers undergraduate, graduate and postgraduate, PhD and M.Phil, postgraduate diploma, certificate and diploma courses. Many important factors on subjects Physics, Chemistry, commerce, Mathematics, Geology and Tamil are taught carefully through various departments of the university. Periyar university courses are getting a lot of popularity due to high demanded in the marketplace for job opportunities. Periyar university fee structure can be obtained from the university campus and its affiliated colleges of the university.
Periyar University syllabus will be designed in new pattern that is very easy and comfortable to study and it may be convenient for far living students. PRIDE is popularly known as Periyar Institute of Distance Education for distance education courses through the distance education mode of the university. It is the best institute of the university that is making many and many possible efforts to improve the procedure of distance education system. Recently, it has released new syllabus for undergraduate, graduate and post graduate courses to enhance the universitys skills and talents. For Undergraduate, graduate and post graduate and doctorate courses, entrance exams are conducted by the university through various departments of the Periyar University. For periyar university distance education courses, direct admission is available in the university. And Periyar university admission forms and periyar university prospectus will be available on the official website of the university. Periyar University results can be declared as universitys rules and disciplines.
Facilities
Periyar University was established in 1997 by the act 45 of government of Tamilnadu. It has a big library and digital library housing a rich collection of books, national and international journals on different subjects. Apart from the educational activities, Periyar University hostel facility encourages the students to participate in all sports activities. Faculties in Periyar University are highly qualified and rich experienced to explain the subject clearly and students will be capable of getting jobs in highly levels organizations.

Faculties & Departments
Bhagwant university syllabus has been devised by the experts keeping in mind the needs of the students and with the intent to make them fit candidates to excel in their respective career in the future. The Bhagwant University was started by a Group of NRI's, Engineers & Academicians, who themselves have vast accomplishments in the field of education. They are successfully meeting the challenge of s providing quality education for rural and urban citizens that do not compromise on the methodology and syllabus of global standards.
Department of Chemistry
Department of Commerce
Department of Geology
Department of Mathematics
Department of Physics
Department of Tamil
Department of English
Department of Psychology
Department of Economics
Department of Educationt
Department of Management Studies
Department of Biochemistry
Department of Computer Science
Department of Journalism and Mass Communication
Department of Bio-technology
Department of Microbiology
Food Science