Welcome to Pune University
Pune is a beautiful city in the state of Maharashtra. The place is famous for many well known and standard educational colleges and institutions. One of the finest among them is University of Pune that offers excellent programs in a wide range of areas embracing the streams of Commerce, Management, Science, Arts and Languages.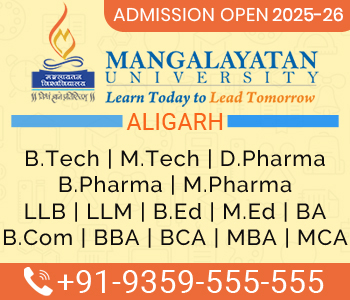 Students from many parts of the country come here to study. Since the city is safe and peaceful, more and more students wish to gain excellent knowledge here. Pune University also offers good hostel facilities for the students coming here from outside Pune. A library that is well stocked with books on myriad subjects offers a chance to enhance the knowledge of the students. Scholarships are also offered to meritorious students. For attaining all round development of its students, the university organizes a variety of programmes like conferences and workshops so that students know about new developments in their fields.
Pune University Courses Offered
Pune University courses offers an opportunity to attain a degree of Ph D, M.Phil, Postgraduate courses, Undergraduate courses and various certificate and diploma courses. The university also offers a wide range of post graduate courses like LL.B, Economics, Environmental Studies, Geography, Hindi, Linguistic, Persian, Botany, Computer Science, Political Science, Punjabi, Mathematics, Lalit Kala, Psychology, Philosophy, Music, Anthropology, Food and Nutrition and many more courses. Similarly Pune University graduate courses are also available in wide areas such as Applied Psychology, History, Political Science, Economics, Geography, Hindi, Botany, Computer Science, Punjabi, Mathematics, Psychology, Philosophy, Sanskrit, Urdu, Arabic, English, Home Science, Bengali, French, German, and many more subjects.
Pune University also offers Diplomas in Foreign Language Education, German Language, Sanskrit, Linguistics, Tourism, Paleography, Tally Accounting, D.C.H, D.L.O, French Language, International Marketing, etc. The syllabi of all these courses are available online also.Pune University Admission forms are easily available which can be collected in person or can be obtained online. One needs to fill a form when appearing for the entrance examination of the subject of their choice.
The applications forms for various subjects are available online which can be duly filled and a DD for the same needs to be submitted. As admission forms are available online, similarly pune university results are also available online. The students, who for some reason are unable to attend regular classes, are offered a way to enhance their knowledge which can be done through the distance learning Institute of Pune University. The fee structure of the university is available online as well as in the Pune University prospectus along with other relevant information. Pune University offers a high standard of education and faculties with best academic skills. The University has committed to offer excellent education to its students thereby offering them a wonderful opportunity to excel in their chosen field.

Pune University Campus and Location
University of Pune offers global standard education and is located in Pune's north-western area. Encompassing an area of about 411 acres, under the Poona University Act, the University was established on 10th February, 1948. It has 46 academic departments and very popularly known as 'Oxford of the East'. The university embraces 612 affiliated colleges and 307 recognized research institutes which offer a wide range of graduate and under-graduate courses. Since the facilities available here are quite excellent, the university attracts many students from outside India.