Welcome to University of Calcutta
A public university, the University of Calcutta is located in the city of Kolkata, earlier known as Calcutta. The University was set up on 24 January 1857. In South Asia, the University is considered to be the first multidisciplinary modern university. It is one of the oldest institutions to obtain the status of university. Considered to be a "five star university", "Centre with Potential for Excellence" by the University Grants Commission, the institution is famous for the world class education offered here by well qualified and learned faculties.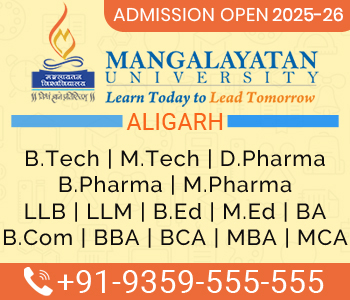 University of Calcutta Courses Offered
A wide variety of certificate, diploma, graduate, post graduate and many more courses are available here. Some of them are Bachelor of Education (B.Ed), Bachelor of Library & Information Science (BLISc), Bachelor of Technology (BTech) - Ceramic Engineering, Chemical Engineering, Computer Science and Engineering, Electrical Engineering, Bachelor of Technology (BTech) - Information Technology, Instrumentation Engineering, Optics and Optoelectronics, Oil Technology, Petrochemicals and Petroleum Refinery Engineering, Pharmaceutical & Fine Chemical Technology, Polymer Science and Technology, Radio physics and Electronics, Bachelor of Science (BSc) (Hons) - Food & Nutrition, Human Development, Home Science, Bachelor of Arts (BA) - Home Science, Bachelor of Law (LLB), Vocational-Nutrition, Vocational-Communication and many more.
Similarly post graduate courses offered are Master of Computer Application (MCA), Master of Science (MSc) - Agricultural Chemistry & Soil Science, Agricultural Chemistry & Seed Science, Agronomy, Anthropology, Applied Mathematics, Master of Science (MSc) - Applied Psychology, Atmospheric Science, Biochemistry, Biotechnology, Biophysics & Molecular Biology, Biophysics Molecular Biology and Genetics, Bio-Informatics & Biophysics, Botany, Chemistry, Computer & Information Science, Master of Science (MSc) Economics, Electronic Science, Environmental Science, Genetics & Plant Breeding, Geology, Genetics, Geography, Horticulture, Home Science (Food & Nutrition) Course, Human Rights, Marine Science, Microbiology, Physics, Physiology, Psychology, Pure Mathematics, Seed Science & Technology, Statistics, Zoology, Master of Arts / Master of Science (MSc) in Home Science - Human Development, Master of Law (LLM), Master of Arts (MA) - Ancient Indian History & Culture, Master of Arts (MA) - Arabic, Archaeology, Master of Arts (MA) - Bengali, Master of Arts (MA) - Economics, Education, and many more.
Admission forms of Calcutta University are available online. Students can also obtain prospectus from the university in which information related to date of form submission, date of entrance exams, documents to be attached, syllabi, start of course, duration, eligibility criteria, etc are available. Calcutta University also offers hostel facilities to outstation students. Distance education center of Calcutta University offers a wide range of courses to students who are unable to join regular courses.

University of Calcutta Campus and Location
A research university, Calcutta University has its central campus in College Street and some other campuses are in Rajabazar, Ballygunge, Alipore, Hazra and South Sinthi.
Scholars from all over India come to this esteemed center of education for education matching global standards. The University has committed to offer excellent education to its students thereby offering them a wonderful opportunity to excel in their chosen field. This way student can build their career according to the global economic scenario.